Vanja Polić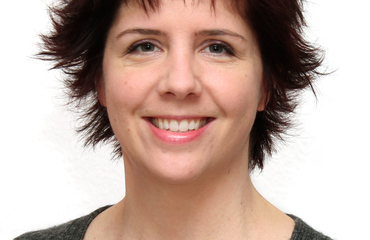 Vanja Polić is Assistant Professor at the English Department, Faculty of Humanities and Social Sciences, University of Zagreb, Croatia. In 2009 she defended her Ph.D. on the rhetorical practices of self-legitimation in the prefatory materials of the early 18th-century British novel. Her fields of research include the beginnings of the 18th-century British novel, contepmorary Canadian literature especially Canadian literature of the West, historical development and theory of the novel, postcolonial literature.
Selected publications:
Book
Istinito, prirodno, različito: autolegitimacijske strategije ranog britanskog romana. (2012) Zagreb: Hrvatsko filološko društvo. (Book title in English: True, Natural, Different: Self- Legitimation Strategies of the Early British Novel)
Book chapter
"Sisters Brothers Pack Heat: or How the Sisters Fared in the West", Facing the Crises: Anglophone Literature in the Postmodern World, Lj. Matek and J. Poljak Rehlicki (eds), Newcastle upon Tyne: Cambridge Scholars Publishing. Chapter 8: 128-146. (2014)
Articles:
"Pucaj! Georgea Boweringa: neispričana priča o pokoravanju kanadskog Zapada". Umjetnost riječi, LVII, 3–4 (July – December), 2013: 203-225.
"Starost u 'Zimskom vrtu' Alice Munro". Književna smotra, temat "90-e". XLVI/2014, 171 (1), 2014: 93-100.
"Problem multikulturalnosti u noveli 'Poduka plivanja' Rohintona Mistryja". Književna smotra, temat "Znaci vremena: povodom 80 godina zagrebačke anglistike". XLVI/2014, 172 (2), 2014: 65-70.
"Texture of Life" in Brno Studies Journal (Masaryk University, the Czech Republic), vol. 37, Is. 2 (2011), pp.159-171, (http://www.phil.muni.cz/wkaa/home/publikace/bse-plone-verze)
"Tenderness of Space and Outlandish Woman The Tenderness of the Wolves and The Outlander", Review of International American Studies RIAS, Vol. 5, Winter-Spring (1-2/2011), pp.187-208. (http://www.iasaweb.org/rias/RIAS_special_online.pdf)
Profile at the English Dept, U Zagreb